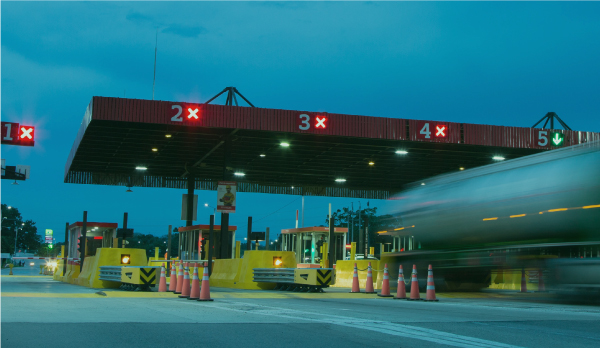 COMPREHENSIVE SERVICES FOR TOLLS COLLECTION
We assist the needs of cash in transit, technology supply, customer service, administration of collection points, transportation, and allocation of money from our clients. We offer a unique solution that guarantees security, agility, and punctuality in all activities related to collection.
Collection: administration and operation of toll stations.
Weighing: administration and operation of weighing stations.
Transportation of valuables: custody, transportation, and consignment of collected money.
Tunnels: administration and operation of tunnels.
Electronic collection: operation of electronic collection through contactless cards and electronic tolls.
Electronic integration: technology solutions for the collection operation.
Collection experience since 1992
Over 2 million electronic transactions